Dear github-classroom community,
We implemented two python modules for automated analysis of GitHub activities. Due to the size of our course, it was not possible to click from one to another repo manually. The script provides a collection of different usage data (commits, branches, pull requests, etc.) based on a name pattern. It anonymizes the data set and generates Python Pandas dataframes or csv files. Take a view on a tutorial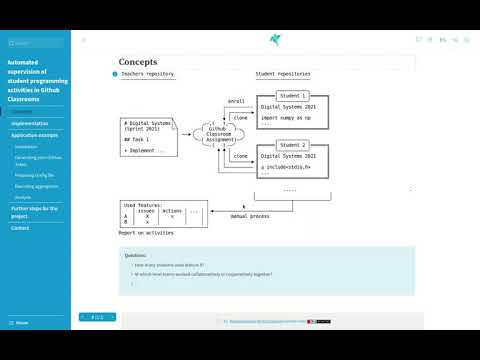 Detailed information can be found on the project page:
We are now looking for additional contributors to implement adaptive feedback mechanisms and tutors dashboards. Or if you have a great idea which features should be additionally integrated … looking forward to your comments!
Sebastian